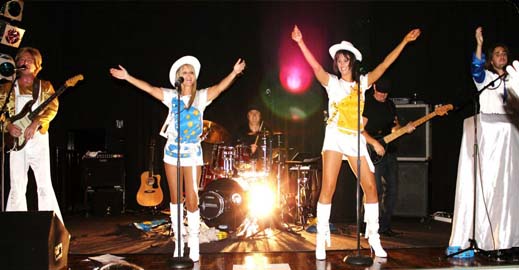 ABBA Cruise
ABBA are one of the legendary super groups from the Pop hall of fame.  Their music is loved as much today as it was back then and is enjoyed by people of all genres and backgrounds.
We all have a favourite, Super Trouper, Knowing Me Knowing You, Fernando and Gimme Gimme Gimme to name a few.  There are many ABBA tribute bands out there but none quite like the ones we have at Rhythmboat Cruises.  We only use the very best musical talent for our Sydney lunch and dinner cruises to bring you a great  singing  and dancing. A trip down memory lane and a must for any ABBA fan.
Enjoy a fabulous lunch or dinner and then sing and dance your heart out to your favourite tracks in tribute to these great masters of song lyrics and catchy tunes.
2015/2016 Dates: ABBA Cruise
Sunday 8th November  11:45 am – SOLD OUT!
Sunday 8th November 4:30 pm – SOLD OUT!
Saturday 14th November 1:00 pm–Sold Out!
Saturday 14th November 6:45 pm – SOLD OUT!
Sunday 29th November 11:45 am– SOLD OUT!
Sunday 29th November 4:30 pm – SOLD OUT!
Saturday 26th December 6.45pm
Sunday 27th December 11:45 am
Saturday 2nd January 1:00 pm
Saturday 2nd January 6:45 pm
Friday 22nd January  7:30 pm
Saturday 23rd January  1:00 pm
Sunday 24th January 11:45 am – SOLD OUT
Saturday 30th January 1:00 pm
Sunday 31st January 11:45 am
Sunday 31st January 4:30 pm
Friday 5th February 7:30 pm
Saturday 6th February 1:00 pm
Sunday 7th February 5:30 pm
Sunday 21st February 11:45 am
Sunday 21st February 4:30 pm
Friday 26th February 7:30 pm
Friday 4th March 7.30 pm
Friday 11th March 7.30 pm
Friday 18th March 7.30 pm
Friday 25th March 7.30 pm
Licensed Bar on Board (Drinks not included)
$99p/p Lunch or Dinner Show Packages 1300 551 804
Christmas Parties Abba Tribute available for Private Functions
Christmas Cruise Dinner Package with Drinks $120
The Ultimate Abba Tribute Swedish Disco Sensation Sydney Harbour Cruise
$99pp click the "book on line" link to check for our hot deals and specials offers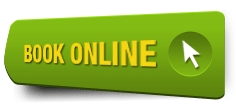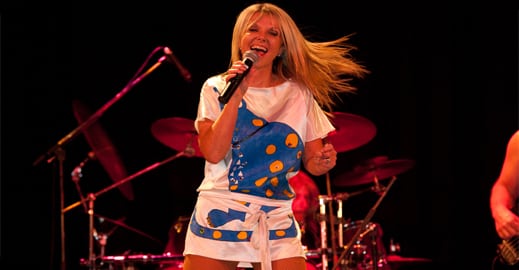 Watch the cast explode onto the stage with a sensational costumed show.*Abba Tribute Show (Professional Musicians & Performers)
* Dazzling Costumes
* Swedish Accents
* Dance Floor
* Delicious 3 Course Meal
* Sydney Harbour Cruises
Cruise Menu: Anti Pasto Platters, Char-Grilled Chicken Fillet, Lamb Shank & Veg, Mudcake, Carrot Cake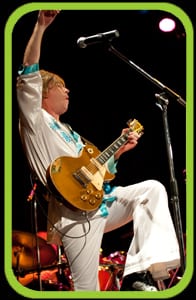 "Our stage band performs the top Abba songs that made Abba so very popular, dress up for a night you will never forget.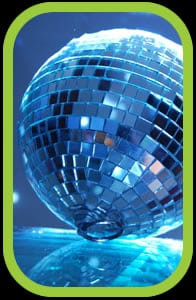 Song List :
Waterloo
Chiquita
Bang a Boomerang
Mamma Mia
Dancing Queen
Fernando
Gimme Gimme
Honey Honey
Rock Me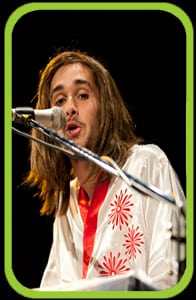 Relive the Abba revival.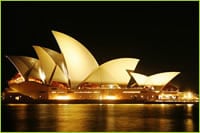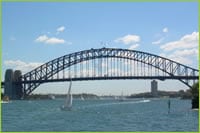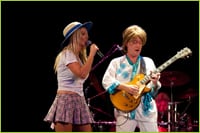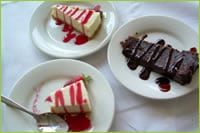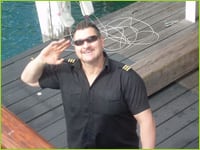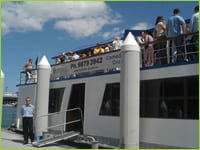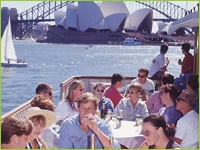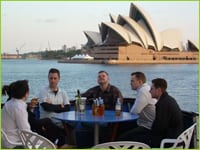 $99pp click the "book on line" link to check for our hot deals and specials offers