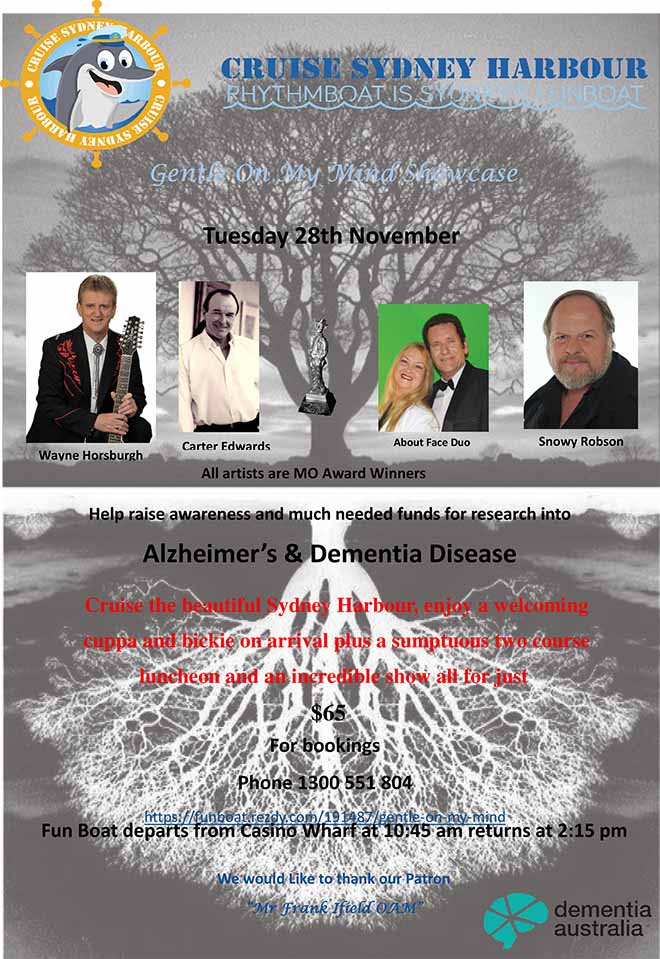 This show has been produced to help raise awareness and much needed funds for research into the debilitating disease Alzheimer's/Debenture. All profits, Raffle and some CD proceeds will go to Alzheimer's Australia. Please come aboard and support this very prevalent need in our society and indeed our loved ones, including the carers.
This is a fun-filled entertaining day out for the young at heart. With a star studded MO award winning cast like Wayne Horshurgh, who has been and still is a country music headliner in the USA as well as here in Australia and has won multiple MO awards as well as Tamworth awards.
Snowy Robson, also an international act from Canada and the USA tours is also a multi award winning including the coveted MO. This deep voiced vocalist is a mirror revers to Wayne.
About Face Duo are made up of Liz and Chris Bond, once again MO award winners and very popular in both Country Music and Old time R&R.
See you on board.