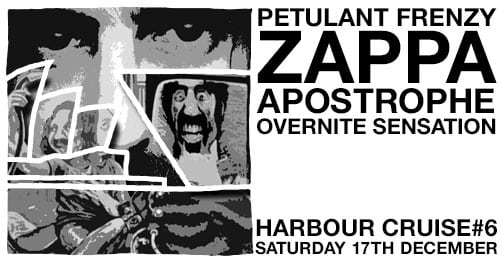 Duration: 4 Hours (approx.)
Location: Sydney, NSW
Product code: PETULANT FRENZY play Frank Zappa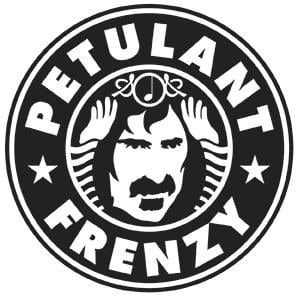 Meet us down by the jetty landing where the punters bump and sway..
That's right, it's on again! The next instalment in the Frenzy's series of increasingly debauched Sydney Harbour jaunts will take place on Sunday 17th December.
Gaze in awe as we bump and sway into each other whilst gallantly battling the high seas and too many notes!
Word on the street is that a special "lounge"set is being prepared in addition to a swathe of sweaty rock music, so bring your cravat, an unlit Gitanes, and a beard for stroking.
If we're asked nicely, we might even attempt to play the Big Two (Apostrophe and Overnite Sensation) in their entirety..
Not concentrating on any particular era, album or form allows the Petulant Frenzy to carry on wildly between the many FZ genres and put shows together that are less about clever impersonation, but more about performing it the way Frank might have enjoyed hearing it – an eyebrow-wiggling blend of total respect and utter irreverence.
Departs from King Street wharf
Black board menu available!
Licensed bar on board!
NO Byo