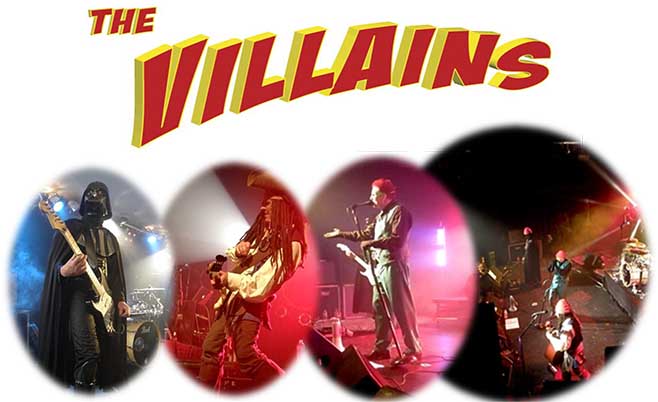 The Villains – a non- stop riot of energy and music, they bring to life on stage, your favourite Villains including The Riddler, Captain Jack Sparrow, The Joker, Darth Vadar, Darth Maul, Beetlejuice and Hannibal Lecter.
Visually spectacular, they take their audience on a mesmerising journey through the 80's and beyond. The Band prides itself on its professionalism and Villainising fantastic songs that everyone loves. From Depeche Mode, Devo, Simple Minds to Frankie goes to Hollywood and many more, The Villains will have everyone up on the dance floor from the time they take to the stage.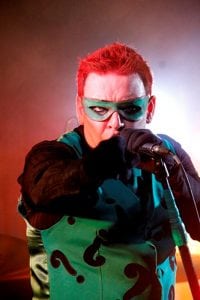 Thrilling generations of audiences with its exhilarating blend of mayhem and madness, The Villains have built up a huge following over the 5 years they have been performing. Now with 2 new Villains joining the band, the show will be bigger, better and madder than ever. The show is forever evolving and the band is constantly coming up with new ideas, such as, theme nights to keep their fans entertained. With dozens of sell out shows in and around the Illawarra, their fan base continues to grow.
The Villains provide full production for every show, courtesy of Andrew West at Signals Systems. Using only high quality audio systems, for a mind blowing sound and a light show that has been designed especially to suit The Villains show. The crew does what it takes to make sure the show will be a huge hit.
The Production team also considers lines of sight and stage presentation for audience impression with a professional 'can do' attitude.