November 15th 2015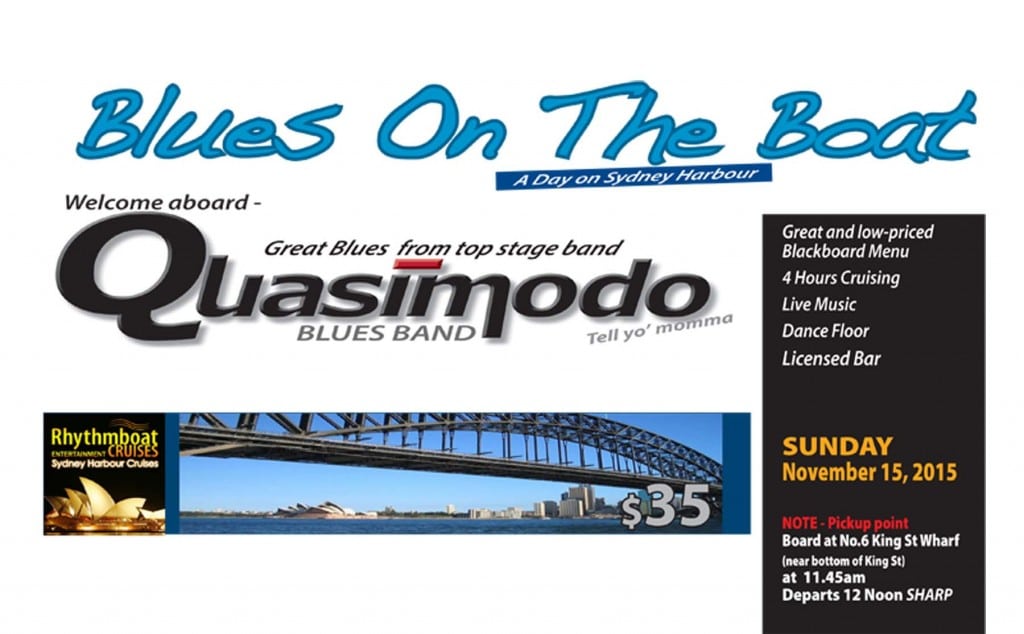 Quasimodo Blues Band (QBB) have been playing their exceptional blues for quite a few years. Never had a bad day on the Rhythm Boat.
You'll hear some soft jazzy stuff and a lot of full crunching sounds. Classics and originals.
You can dance downstairs or sit up top and listen as the harbour slides by. Good times to be had.
QBB Cruises are always very popular so book early !!