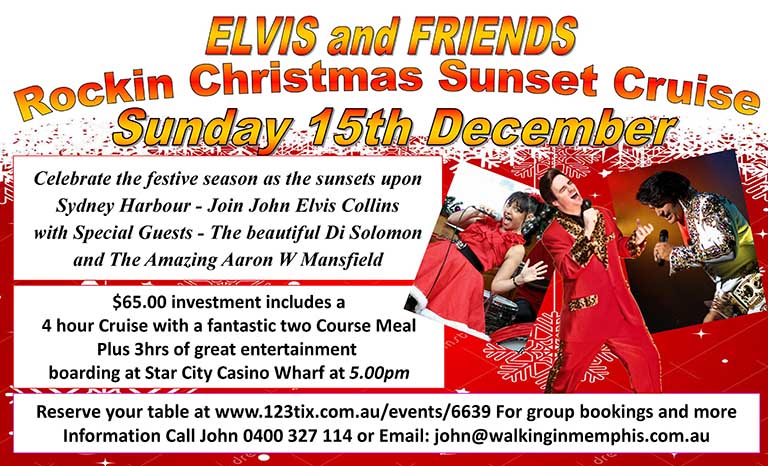 By Popular Demand
The Elvis and Friends Christmas Cruise is back!
John Elvis Collins will be joined by the beautifully talented Di Solomon and the amazingly talented Aaron W Mansfield performing together whilst we enjoy the sun setting on the world's most beautiful harbour.
A 4 hour cruise with a 2 course meal and 3 hours of entertainment
Bring a group and celebrate the festive season with us!
Yule have a Rockin Good Time.
Licensed bar on board!