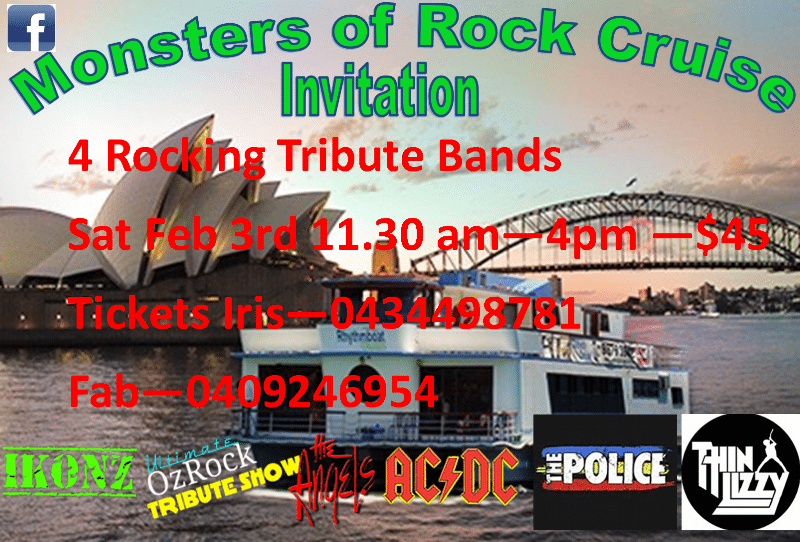 4 Great bands, 1 Awesome cruise
IKONZ…ANGELS..AC/DC THIN LIZZY THE POLICE TRIBUTE BANDS.
LIVE AND DANGEROUS are a tribute band to the THIN LIZZY, one of Ireland's best rock and roll bands from the 80s.
These guys are tight, powerful and professional. Bringing together some of Wollongong's finest musos, hits from their most famous album LIVE AND DANGEROUS.
True to form with great visual presence and the signature guitar sound that made Lizzy famous.
You gonna love them.
IKONZ are another local Wollongong band..
The ultimate TRIBUTE SHOW to Doc Neeson and Bon Scott, playing the greatest hits of "THE ANGELS" and the Bon Scott era of AC/DC.
POLICE Tribute band
THIS IS A MIX THAT WILL ROCK THE BOAT.