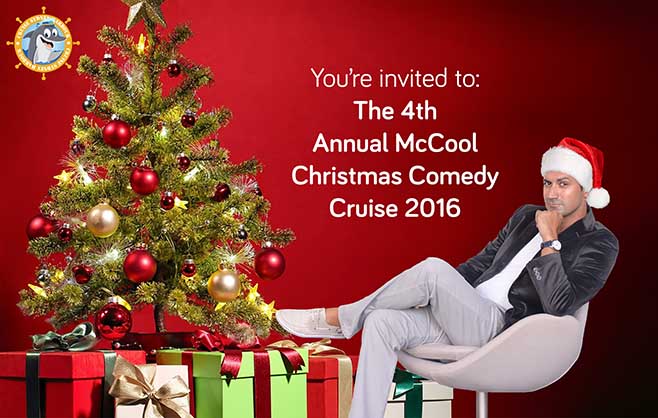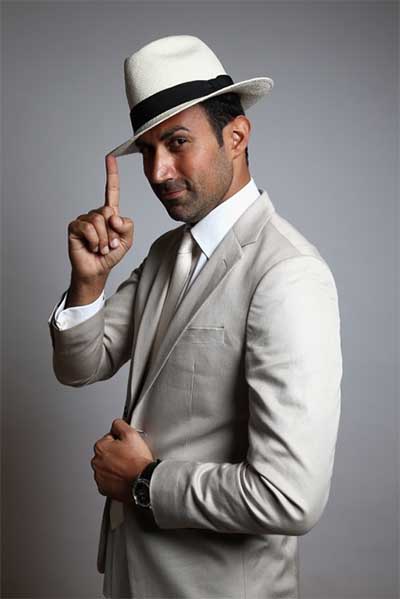 Come and Join Sam McCool on his annual Comedy Christmas Cruise on board the Rhythmboat
"Oh yeah, it's that time of year again… The Sam McCool Christmas Comedy Cruise is back again for its 4th massive year!! Last year we had to add a 2nd cruise due to popular demand. This year… not only do you get a 3.5 hour cruise, 3 course dinner and 3 wonderful comics… you also get a $34 discount from $89 just for knowing Sam! Repeat, that's only $55 for 3 courses, 3 comics and a 3.5 hour cruise, where else can you get such value? This "Early bird Offer" is only available before the 4th November. Bookings made after 5th November, will still receive a discounted price of $65pp.
For the fiercely festive among you, you can use the discount towards our $5 beers, house wines and sparkling or you may choose to join Sam on his merry "McCoolsmopolitan" cocktail. Fantastic Value! For those that have not been before… Sam won't be doing a set routine, but more of a loose, mostly improvised show with newer material and fun 'crowd work'. Plus he's inviting some special guest comic friends from Australia and around the world.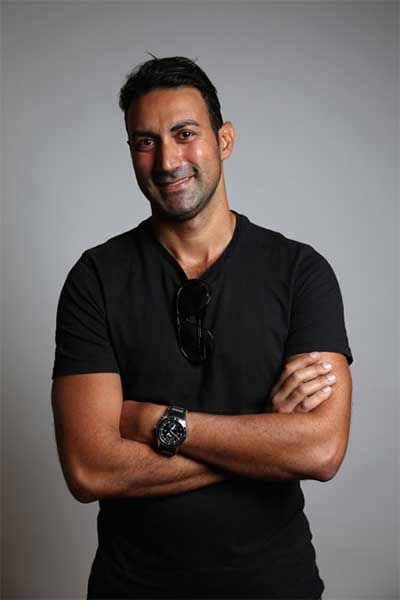 Last 3 years have sold out quickly. In the past, many people have organised a group on this cruise as their own family, company or social Xmas party… why not do the same? So hurry, as time and tickets are limited, and Sam would love to see you there for a Chrissy catch up!
Cruise departs from King Street Wharf 6 at 6pm and returns at 9:30pm.
* Remember to use the code "McCool16_Early_Bird" when booking online (before 4th November) or "McCool2016″ (after 5th November) to take advantage of the discounted price. * Christmas themed attire encouraged. We look forward to seeing you all there."