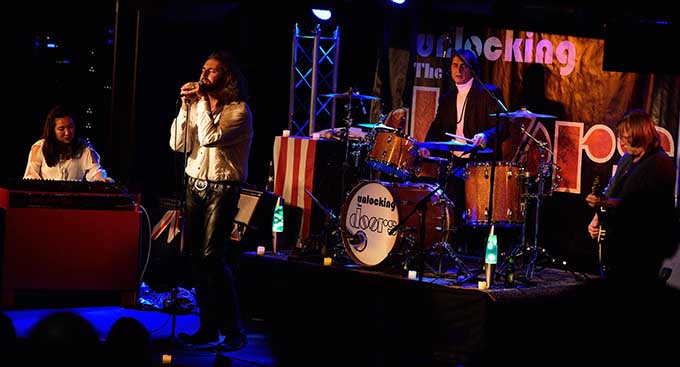 "Unlocking the Doors" – The Australian Doors Experience authentically showcases the music, poetry & magic that is, The Doors.
The Doors were among the most controversial & influential acid rock acts of the 60's & beyond with wild poetic lyrics coupled with Morrison's charismatic but unpredictable stage persona.
"Unlocking the Doors" deliver their personal tribute to the legendary musicians. Audiences can expect to be transported by theatrical suspense & melodic authenticity.
"His lyrics are powerful and his stage presence was intoxicating and we'd like to show people how brilliant he was. " –Rich Mikic aka 'Morrison' in Unlocking the Doors.
The show has gained momentum since their launch in Wollongong on 1 August 2015 and has developed a reputation as a showcase not to be missed, with a following that is rapidly building throughout Sydney and along the east coast of NSW.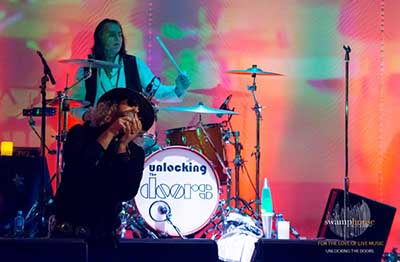 Friday 24th February, 2017
For tickets:
https://www.trybooking.com/NGHD
For more information about the band:
https://www.facebook.com/unlockingthedoors
Here is a link to a write up in the Australian Music History blog after our Basement gig earlier this year.
http://australianmusichistory.com/unlocking-doors-basement-8th-april-2016/